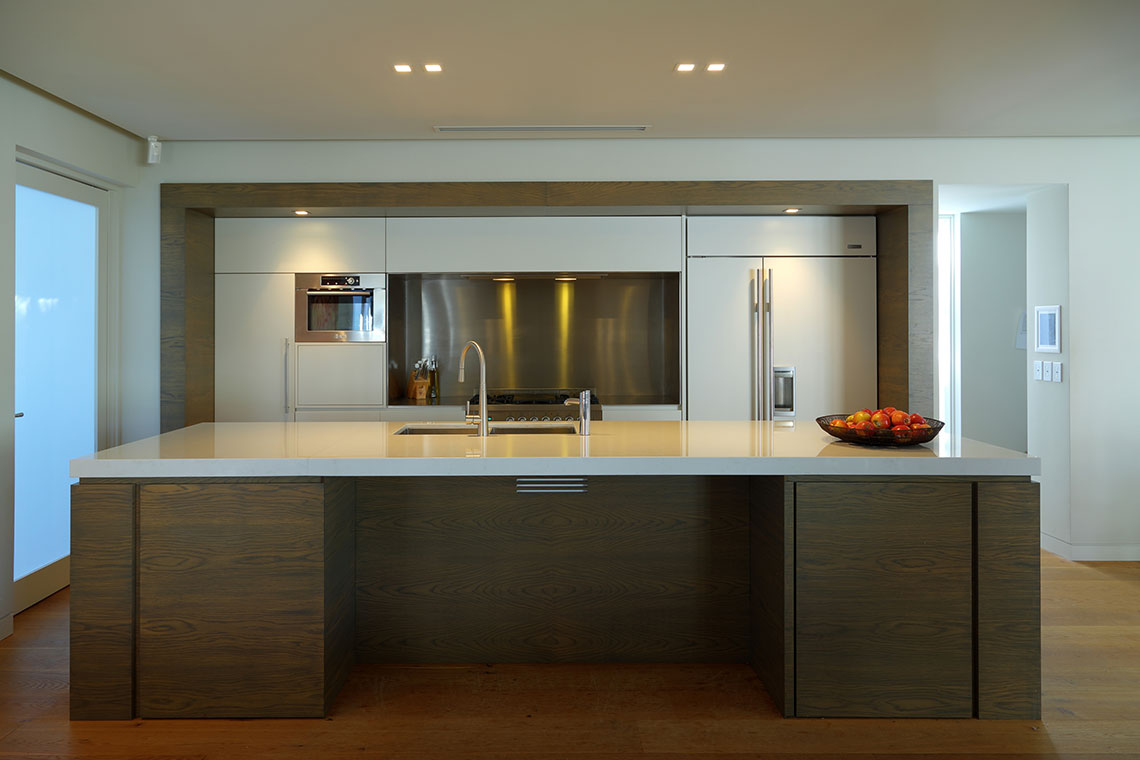 The kitchen, often the hub of a home, can host a number of activities, from the obvious food preparation to eating throughout the day. There is also homework at the kitchen table, home admin, charging of devices and not forgetting a glass of wine with a friend.
It is important to consider how the room sits with other areas in the house and garden, to ensure there is some continuity with the rest of the interior, and also to take influence from the architecture.
What is on your 'wish list'? Who uses the kitchen? How do you cook? How many do you cook for? What is your ideal height for worktops and cupboards? It's all very personal and practical.
At BIID we start with our client's brief, usually taken in their existing kitchen to ensure we don't forget anything. We ask the client to provide some images to reflect their style and materials they like. We provide a check-list of all the appliances, unit options and finishes available. It is just as important to establish what you don't want, as what you do.
Finally, we recommend that you jot down on our plans and elevations what's going on and where, right down to the washing-up liquid and tea-towels, to ensure everything fits. Everything is all carefully considered and detailed.